ALXB10x is a bridge device between Ethernet and WiFi, which implements the Layer 2 forwarding function. It is suitable for smooth upgrade and reconstruction of old equipment with only Ethernet port and no WiFi interface, so that the equipment has WiFi wireless networking function, and WiFi supports 2.4GHz and 5GHz frequency bands. ALXB10x can be usedin medical, industrial, electrical, smart energy and other industries.
ALXB10x Applicable Equipment: Old equipment without wireless network card

For example: office printers, desktop computers, traditional network cameras, etc.

ALXB10x function: Wired equipment wireless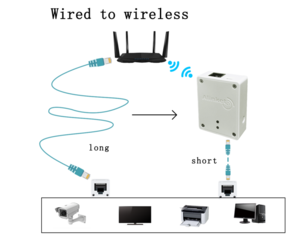 Features and advantages
Feature 1: Full protocol penetration (not limited to the application protocol used by the terminal device)

Feature 2: Support roaming (support both fixed and mobile devices)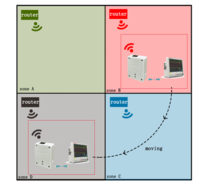 Medical scene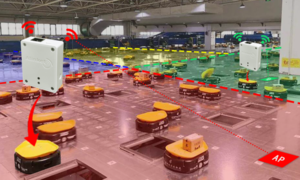 AGV
Feature 3: Supports 2.4G and 5G dual channels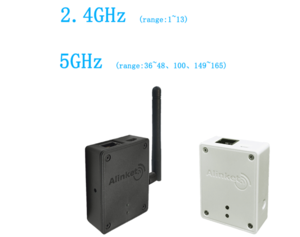 Feature 4: Black and white appearance options
Antenna extension cable is optional
Small and lightweight 6.5cm * 5cm * 2.2cm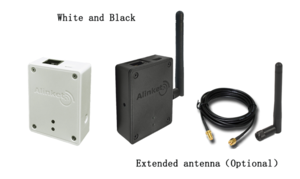 Feature 5: Energy saving and power saving (2.5W power)
USB power supply, the device takes power directly
Extremely efficient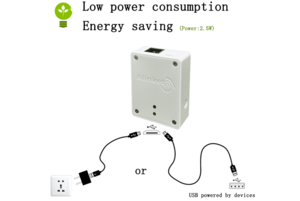 Feature 6: One-time distribution in the same network
Plug and play
Do you still have questions about the self-link ALXB10x? Then please continue to look down
ALXB10x FAQ Q & A
1. Is it possible to display the AP signal strength?
Answer: The signal strength of the currently connected AP can be obtained through the PC-side configuration tool and displayed on the PC-tool side.
2. What is the power consumption of the device?
Answer: When the device is working, the power consumption is about 250mA / 5V, and the input power voltage is not less than 500mA / 5V.
3. How to select the antenna?
Answer: The antenna selection needs to be tested according to the actual usage scenario. The antenna interface is consistent, and the test performance meets the requirements for use.
4. What is the roaming time?
Answer: According to the actual roaming environment, the time fluctuates around 200 ~ 1000ms.
5. What conditions will affect the roaming ability of the device?
Answer: The signal coverage between APs, the matching degree of roaming parameter configuration and the environment,antennas, and external signal interference will all affect the roaming ability to a certain extent.
Note: related to the actual application environment
6. How much can the transmission rate reach?

Note: Data is affected by AP and environment
7. How does the equipment work?
Answer: Use the PCside configuration tool to configure the network, (WiFi / USB data cable) two modes to configure the network link to establish a connection.
8. Does it support multiple antennas?
Answer: The standard product is a single antenna, which can provide a multi-antenna solution (non-MIMO solution).